RECENT LISTENING #4
Appalachian Krautrock, Psycho Jazz, & more, by More Klementines, Heathen Disco Radio, Crazy Doberman, Dean Spunt, Sigtryggur Berg Sigmarsson, Nate Young, Equipment Pointed Ankh, Warren Winter's Band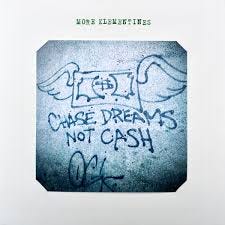 MORE KLEMENTINES s/t LP (TWIN LAKES/FEEDING TUBE) The official title of this record by the band More Klementines seems to be More Klementines, but the phrase "Chase Dreams Not Cash" features so prominently on the cover, I really think it should be the title. (Update: Spotify seems to have thought so too, because a month after that was written, everybody's favorite big tech streaming service in fact rejected the album, because the words on the cover didn't match the band name or album title. Never fear, the album was resubmitted with the phrase on the cover "censored," and now you can stream away.) Some backstory on the band: the lineup of More Klementines is the same lineup as the band Myty Konkeror, who, on the same label Twin Lakes, released a debut album back in 2011 called I Miss the Future. I ended up listening to it quite a bit, though never quite writing a review of it. The More Klementines iteration of MK is quite a bit different, where Myty Konkeror were some kind of helium-psych future-grunge bubblegum/meat rock band with a lead vocalist, this one is all instrumental, all improvised, and doesn't follow Myty Konkeror's traditional rock template of 4 or 5 songs on side 1, backed with 4 or 5 songs on side 2, but instead the good ole psych/kraut special: 1 b/w 1, the 'two side-long jams' template. The band themselves call it "Appalachian Krautrock," the "Appalachian" coming from the instrumentation — banjo, mandolin, guitars, and drums playing with a strong folk/country/bluegrass feel — and the "Krautrock" from how every direction taken is wrapped into a spaced-out digression via electronic pedal maneuver, which pulls the other two instrumentalists into newly evolving territory, onto which more electro-space maneuvers are grafted, which all start scaffolding back into each other. With the extended 20-minute plus format it can't help but go really far out. I especially like how every time I throw it on, the jams sound different than they did the last time, even in the same places.
THE HEATHEN DISCO with DJ Doug Mosurock, live on terrestrial CHIRP Radio, 107.1FM Chicago Sunday nights 9pm-Midnight, and archived all day every day at https://www.mixcloud.com/mosurock. Been listening to this for awhile now, and DJ DM always digs deep into several genres, though indie/punk does remain the root, the connective tissue if you will, and you might say it is for me too, it's what brought me into this here life of Blastitude, via Sonic Youth really, and all the raw and cosmic musics they opened me up to, in both directions, past and future. I'm just now listening to part 1 of Heathen Disco's Best of 2018 show, where he somehow manages to play 54 tracks that were either released or reissued in 2018, and if I've heard of maybe 75 percent of these bands, I've only actually heard something like 25 percent at most… so it's an education, and a realization that I barely keep up with new records AT ALL, so I'm really glad others can and do, allowing me to show up and effortlessly reap the benefits. You can too. (This review was written almost a year ago… but the Heathen Disco is still going strong… presumably a similarly mind-blowing Best of 2019 show is coming soon…)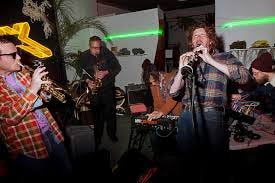 CRAZY DOBERMAN Free LSD LP (RADICAL DOCUMENTS) This one is indeed a heavy dose. It clearly has a foot in the past — free jazz, fire music, ESP-Disk, industrial music, doom metal — but is also an album from and for the burning-world future, a definitive work in the nascent Psycho Jazz genre. Psycho Jazz is a recurring joke in Wolf Eyes/Inzane Johnny memes, and probably already retired as a genre name, but it's also something very real, and to my ears and brain it's pretty specific: music that contains both wind instruments and electronics, played with a post-noise consciousness, without being noise music. Unsimplifiable as noise music, if you will. How does this manifest on Free LSD? Well, the record consists of a single extended piece that sprawls over two sides, "Free LSD Pt. 1" and "Free LSD Pt. 2." The title is important, on one hand a joke, like some sign at a 1960s hippie be-in, but it goes deeper than that semantically, because the music on the record itself could also be 'free LSD.' There is a one-time cost for the record, but the 'LSD' is free, and can be used over and over again at no additional cost. And, you don't even have to orally ingest or otherwise physically absorb it to experience its psychoactive effects. You can never run out, because you don't even need to possess it. A truly free experience, because the user is free from the substance itself, and therefore free of the need to be free. There's lots of music out there that approximates the effects of drugs, and we love lots of it very much, but then there are those occasional records where the music goes deeper than that, when the music is the drug itself. I feel that is what we are working with here. Anyway, about the band… Crazy Doberman originated in Lafayette, Indiana (now in Richmond, Virginia), and seven people are credited on this LP, including former TV Ghost vocalist/guitarist Tim Gick, and PsyJazz memelord "Inzane" Johnny Olson himself. No instruments are listed, and it's hard to discern or identify everything in use. There's a couple that are obvious, like saxophone and flute, and there's definitely at least one and probably more electronics set-ups, creating woozed weirdscape rhythms and chaos interruptions. I think there's also some acoustic percussion, and what sounds like demonic treated vocals, and electroacoustic Godzilla stomps, and probably more, but it's great that no instruments are named, because this is a locked-in group sound all the way, where even the freaked-out and fiery horns are submerged into the eldritch whole.
DEAN SPUNT 'EE Head' LP (RADICAL DOCUMENTS) This is the record that first got me going on the aforementioned Radical Documents label, after hearing it on the aforementioned Heathen Disco radio program. Dean Spunt was/is of course in the band No Age, who I thought were/are pretty good (listened to Weirdo Rippers a whole 5 or 6 times back in the day, which for me, in the 21st Century, means it must be a really good record), but this solo music is quite altogether different, long instrumentals built around a subdued and barely-varied electronic four-on-the-floor house beat, given change in character only by various shadings that feel like changes in daylight, gusts down hallways, the echos of African horn inflections. The whole thing is something like putting a drum machine inside a didgeridoo, and I mean that in a more expansive geological-time hallucinogenic way, in case you were getting some sort of resort-nightclub LED-playlist implications from that mental image. A weird, very minimal, rather addictive record.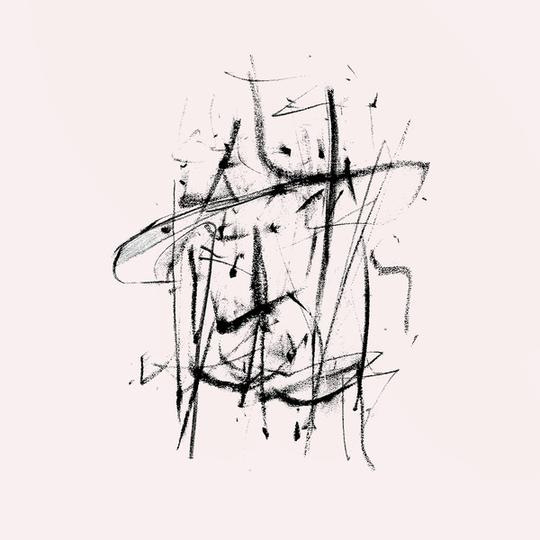 SIGTRYGGUR BERG SIGMARSSON I Say To You LP (RADICAL DOCUMENTS) Founding member of Stilluppsteypa, which all the Bananafish readers among you will have already noted, and probably even pronounced confidently (Bananafish readers are a highly intelligent bunch, seriously). Myself included (except for the pronunciation part), though other than Stilluppsteypa's one track on that super-classic Bananafish #12 CD comp (can you believe it also contained tracks by Climax Golden Twins, Nihilist Spasm Band, Justice Yeldham, Iancu Dumitrescu, Sufi Mind Game, Witcyst, Crank Sturgeon, even Mike Boner and Neil Hamburger, all on one stereo compact disc?), I've never heard them at all, nor have I heard the solo music of founding member Sigtryggur Berg Sigmarsson, until this record, which is — perhaps characteristically, perhaps uncharacteristically, I have no idea — made up entirely of unaccompanied vocals, featuring two side-long pieces that were "recorded live on a hot summer afternoon in Ghent using voice, guitar amplifier and tape recorders." Heavy echo, multiple vocal tracks, I guess due to the tape recorders (maybe some Terry Riley time-lag accumulation going on?), creating a mix between experimental Ligeti-style choral drone and general 21st Century solo-dive absurdity. Radical Documents keeping it weird… and varied!
NATE YOUNG Volume One: Dilemmas of Identity LP (LOWER FLOOR) Speaking of Psycho Jazz: this is not Psycho Jazz. It's not Trip Metal either. It's not even any Nate Young I've really heard before, not Wolf Eyes style, and not the sour near-mechanical sinister-Satie pieces on his solo Regression series from a few years ago. There's something evolving with this one. Grayson Haver Currin writes in his Pitchfork review, which made me immediately check this record out (just like this whole music writing thing is supposed to work), "this is intentionally framed incidental music, snippets of would-be scores fleshed out into fascinating little songs." I would agree, this LP has that newly fully possible "library music" feel (dare I say PsyBrary music?), and as such, falls in with the s/t LP by Flanger Magazine from just a couple months ago on Sophomore Lounge. Currin's review also correctly points out that this album seems to be a turning point for Young, away from "harsh" and "sinister," opening up into deeper and more complex feelings, such as "confusion, sadness, anxiety, and urgency."
EQUIPMENT POINTED ANKH "Live" LP (SOPHOMORE LOUNGE) Look ma, I think we found another psycho jazz LP! It's even sorta from the Midwest (Louisville KY, a mere 178 miles from Lafayette IN), and in fact Jim Marlowe of Equipment Pointed Ankh is, according to the one-sheet, "occasionally" a member of the aforementioned Crazy Doberman. Actually I wouldn't call this psycho jazz, but I would call it more of that American Krautrock, just weird hairy Louisville group jamming, with heavy space sections, and relatively delicately adorned mechano-rhythms.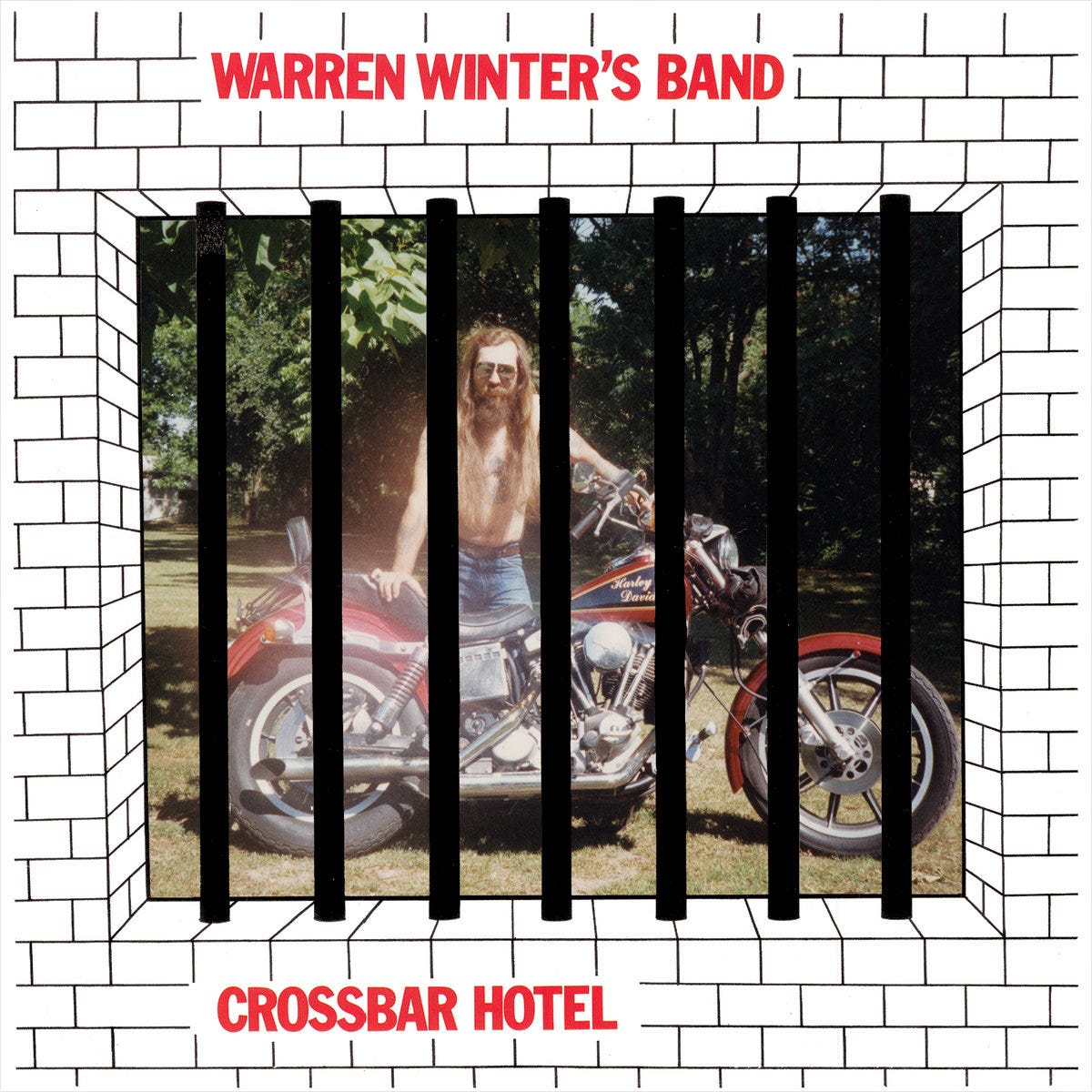 WARREN WINTER'S BAND Crossbar Hotel LP (SOPHOMORE LOUNGE) Another from the Sophomore Lounge label, which has put out plenty of new rock music, but this might be the first time I can think of where they've done an archival release, a reissue of a private-press biker-rock LP from 1988. There's an inner sleeve photo of the shirtless-but-bluejeaned singer/songwriter, sporting big shades and superlong hair, standing with his Harley, partially revealed by the outer sleeve's clever die-cut-style prison bars. It's a heavy photo of a heavy dude, but on first pass I'm finding the music more light than dark, more airy than gnarly, more Gary Higgins than Circuit Rider. Side one closer "The Will to Fight" is straight-up string-section chamber-folk, in fact. The singing and songwriting biker in the photo is Warren Winter, whose real name is Edward Winterhalter, and whose music could even be described as 'soft rock,' but with a strong 60s-hangover world-weariness, almost every song about the crushing loneliness of imprisonment, with great forlorn guitar leads by a cherubic suburban Oklahoman named Andy Rutman that remind me of Buck Dharma adding ethereal color to a Blue Oyster Cult ballad. So, it's that special kind of light, the kind that Blastitude readers know well, the kind of shaded light that shows an open space, which is able to fill up with its negative, which is plutonium heaviness. A grower, and a downer.